NOTE: SCROLL DOWN TO SEE BEFORE AND AFTERS!
Ageless Beauty Whose Time has Come
Release your body's natural ability to support beautiful, healthy skin through a new, patented microsphere delivery system that nourishes your skin with youth-inducing ingredients in a time-released pattern. This pattern optimizes the natural production of skin cells at all levels by delivering naturally sourced glycans, featuring Manapol® powder.
Jackie Pack, VP of manufacturer of Uth Skin Creme ~
Educating on the use, ingredients and comparing to
others on the market. Scroll to 2:45 to start presentation.
Click on Pdf Presentation to learn about
Uth Skin Creme.
SCROLL DOWN TO SEE EVEN MORE INCREDIBLE

BEFORE & AFTERS!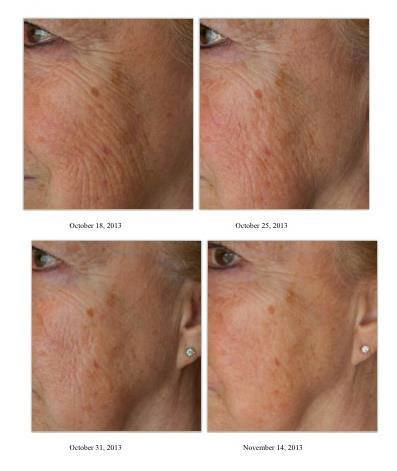 Finally, what we've all been looking for: Youth.
Clinical studies of key ingredients in Mannatech Ūth Crème have shown to:

Help reduce the appearance of wrinkles
Help reduce the appearance of lines
Increase moisture and hydration
Give the skin greater luminosity
Even skin's tone
Improve the elasticity of the skin
Refine pore size
The Science of Aging

Underneath the top layer of our skin is a firm, cushiony material called the matrix. The components within the matrix help nourish and strengthen our skin in ways that can lead to the suppleness and glow associated with healthier, younger-looking skin.

Mannatech's Ūth Skin Rejuvenation Crème provides a proprietary, natural way of supporting the matrix.
Naturally Sourced Glycan Content for Skin Cell Rejuvenation
Complex sugar structures called glycans cover almost every cell in our bodies and provide the network that allows cells to communicate their every need. As we age, the production of both glycans and structural proteins decline, which can result in deep depressions in the skin matrix that can lead to the formation of lines and wrinkles and the dulling and spotting on the surface of the skin.
Ūth skin care delivers naturally sourced glycans, featuring Manapol powder, to the skin matrix to help spark the skin's natural ability to help reduce the appearance of fine lines and wrinkles.
Plant-Sourced vs. Synthetic
Initial attempts to address the loss of glycans have primarily focused on the use of synthetically made sugars that are foreign to our bodies.
Mannatech is the only provider of the non-synthetic, plant-sourced form of these molecules.
Advanced Herbal Components for Increased Skin Nourishment
Recently discovered herbal components that have been shown to specifically fortify the skin matrix have been added to further nourish the skin. This proprietary blend of plant-based ingredients has been shown to increase the production of proteins while protecting against other concerns associated with aging.
Philip Peters, a 73 year old man decided to ONLY put Uth Skin Creme on his left side of his face, consistantly 2 x's a day.


See the results in 3 weeks! Amazing!