THE REAL TRUTH ABOUT VITAMINS AND ANTIOXIDANTS
by Judith A. DeCava, MS, LNC

Click to enlarge pictures of Natural vs Synthetics
This is a picture of popular vitamins/minerals purchased regularly!

Comparison pictures worth 1000 words.

Do your vitamins/minerals look like this?




Left Side = Directly from bottle.
Right Side= After Baked.


Baked food browns.
Baked petroleum bubbles out into black spots all over at
350 in the oven.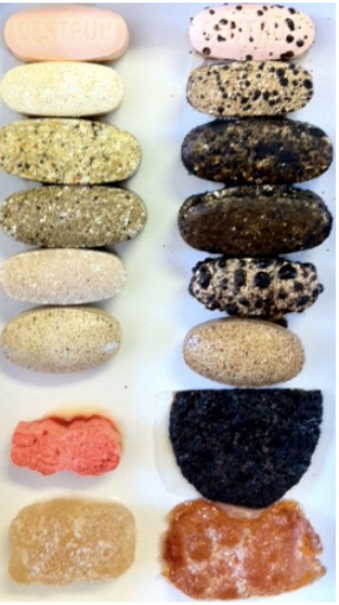 Synthetics are not optimal for your health!
Unfortunately, that's what everyone is supplementing with.

Real Food Technology Supplements
(100% Plant-Based) vitamins and minerals are the ONLY kind that will get into the cells.
Not just the gut!

The difference is clear!

You don't even have to understand science to see what looks more natural.